A few years ago, I met Indigo when she attended a donation-based yoga class I was running at Skainos (now held in East Belfast Network Centre). We kept in touch by facebook and had a couple of conversations about yoga and mental health as she was always open about her mental health struggles, and my husband Geoff the same.
I was thrilled to see that last year Indigo had really developed her artwork, setting herself up as Indigo Imaginations and had designed Christmas cards for a local charity Inspire Wellbeing. Geoff and I just loved her quirky mouse character and thought he could look great doing some yoga poses! Indigo was up for the challenge, and so our little project was born.
We launched the cards with Indigo as part of the East Belfast Yoga festival, where Indigo gave a moving speech about her mental health struggles and inspiration behind her artwork.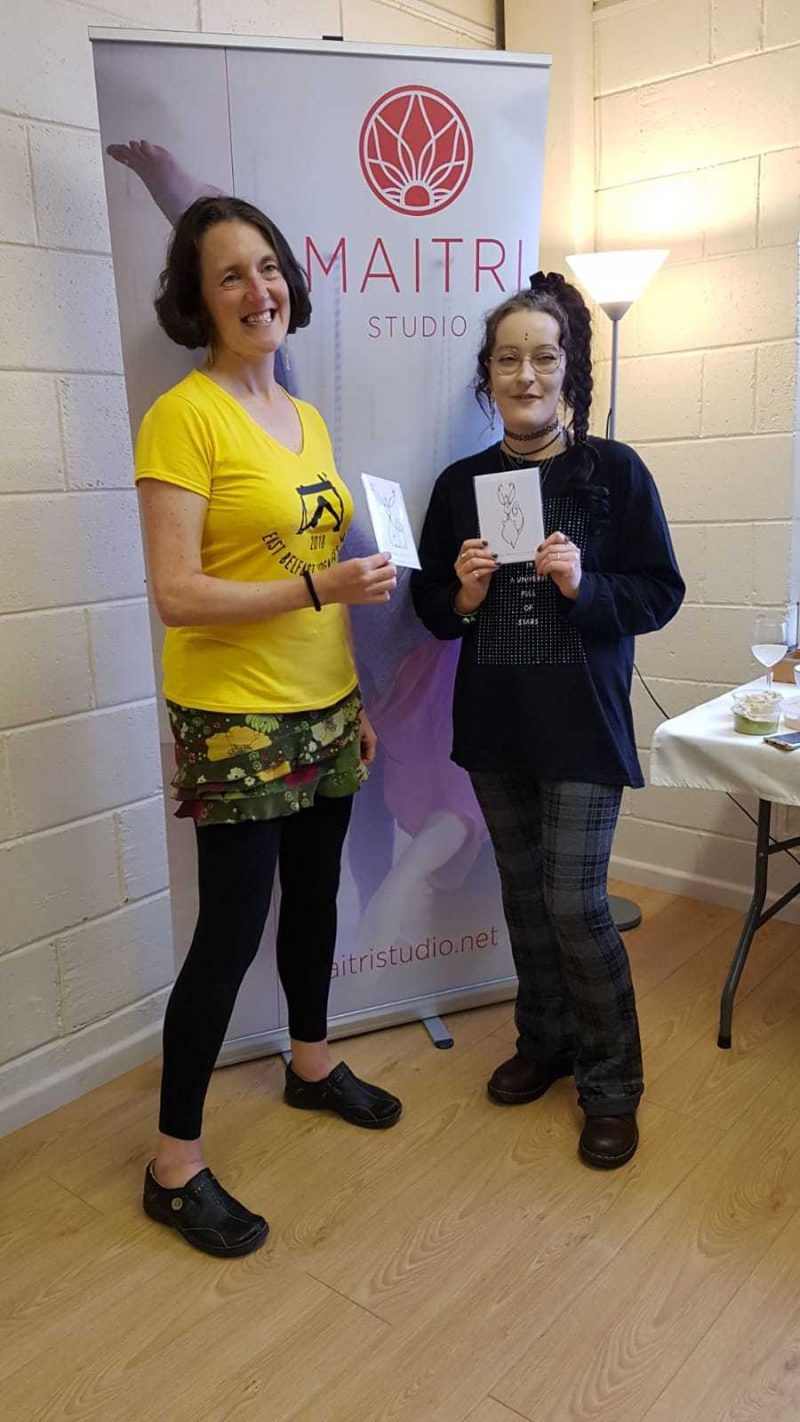 Mouse now does five yoga poses, matched with little yoga thoughts. Cards are for sale at £3.50 each or £15 for a set of all five. Currently you can buy these from Maitri Studio in person, or you can purchase online by emailing us info@maitristudio.net where we can take your order and send a payment link via paypal or BACS (+£1.50 for postage). 50p from every card goes to Inspire Wellbeing.

They will be on sale at our open day coming up on Saturday 9th March too!
We'll have Indigo's original artwork up soon in the studio, as soon as we've finished the repaint of our hall walls.
For any more information, to get in touch: info@maitristudio.net.
And finally, we'll leave you with words of wisdom from Indigo: