You can purchase yoga equipment for your home practice or for in-person classes at Maitri Studio. This is aimed at our students and is for collection at the studio only.
EDIT FEBRUARY 2022 - some prices have gone up as follows:
Mats = £18
Patterned bolsters = £40
Normal length belts = £6
Chair = £40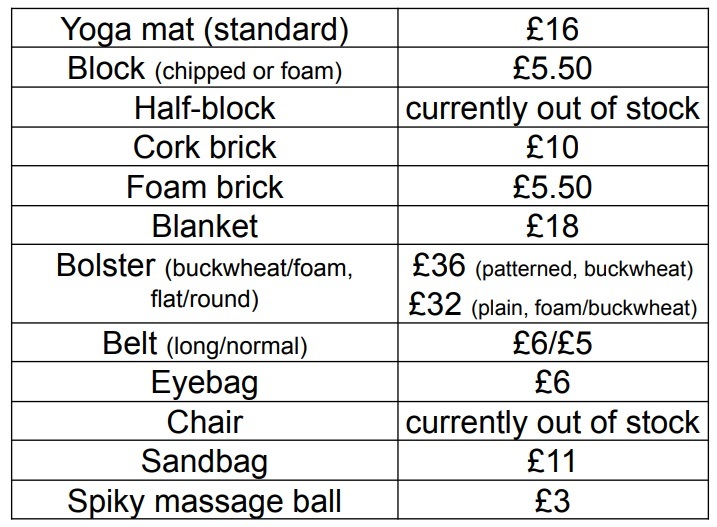 Payment is by bank transfer to Maitri Studio (we will give you details) or by cash in person at the studio. Ask your teacher when you're at the studio, or email us info@maitristudio.net with your order. We can let you know what colours are available when you get in touch with us. If it is not in stock we will need to order it in, which we do periodically from Yogamatters. You can check the Yogamatters site for colours and choices. Note that the prices we are able to offer are slightly cheaper since we can buy in bulk and only pay one amount of postage, making it better value for you.