We can't quite believe it, but we're 2! Maitri Studio opened with just one functioning room (the Lotus room upstairs) in March 2014, soon followed by the Maple room and the Lily treatment room. At first we operated on a shoestring, with little equipment and certainly no wall ropes. Gradually things fell into place, instructors arrived asking to teach, students came to support our little venture, our downstairs neighbours decided to move and let us have what is now the Sunflower room, and we grew!
So we're inviting you to a little celebration. We're putting on a feast of taster classes, talks and stalls for just £10 for a day ticket, with some refreshments included. It's a chance to meet all the dedicated instructors who take classes or provide therapies here, and to mingle with other members of the Maitri community.
Browse the programme below and then buy your tickets - click on the day you want to attend to purchase online. We have just 12 tickets each day at £15 which includes a 30minute treatment - first come, first served! We're really looking forward to seeing you there.
Book now: Saturday 12th March 11am-6pm
Book now: Sunday 13th March 10am-5pm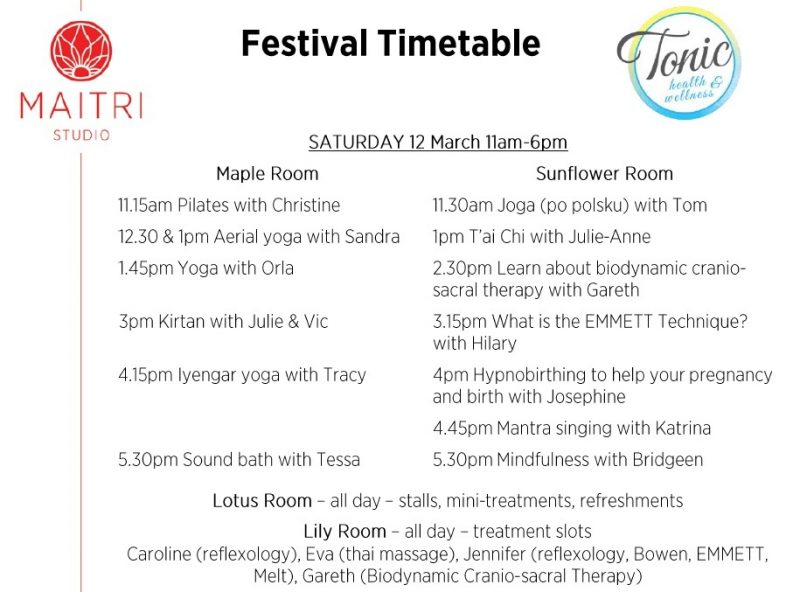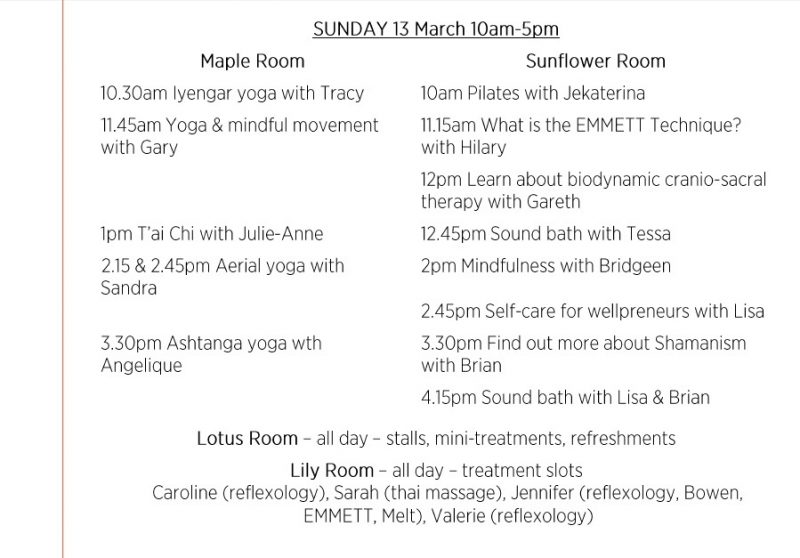 Due to lack of space, there are no children's events this time. Children may attend for free if accompanied by a paying adult, and those age 12 or over may take part in taster classes if accompanied by that adult. We'll do a children's event in the future.
All done in conjunction with the wonderful group that is Tonic Wellness, courtesy of Tessa & co!