We at Maitri Studio are very excited to be joining Ulster University (UU) to support a fundraising event for their Mind Your Mood campaign, providing mental wellbeing help and advice for students and staff across UU.
On Friday 3rd May, we ask if you can rise to the challenge of 108 sun salutations! And if that seems a bit too much, then make it teamwork and join a relay version of 6 people x 18 sun salutations each, or 3 people doing 36 rounds each. As you can see from the picture we have lots of options to modify the practice, including for people needing to be in, or holding, a chair. You can raise sponsorship money or simply join in for the fun and make a voluntary contribution on the day.
Perhaps you've never tried yoga, or don't fancy the sun salutations? Then instead you can attend one of the free taster classes which will be held at each venue and held at 10.30-11.15am, 12.30-1.30pm and 4-5pm. Donations towards the Mind Your Mood cause gratefully accepted.
Both the challenge and the classes will be offered at all four campuses: Belfast, Jordanstown, Magee and Coleraine.
You need to register for both the 108 sun salutation challenge and the taster classes via the UU website.
You can download beautiful pictures of the standing versions or chair versions below, to help you get started with practising. These were kindly drawn for us by yoga teacher and artist Tory Campbell.
We have made some videos to help you practice, showing some suggested standing and seated modifications: view on our YouTube channel. We'll be doing the challenge to the Kai Franz sun salutation music - note that they count rounds as one on each side (R leg, L leg). We're counting that as two rounds, so the linked track is six in total.
As the teachers are all confirmed, we will announce some practice classes if you'd like a bit of extra help. These practice classes will be held in local yoga studios, including our own here at Maitri. You've two months to build up to it!
Mental wellbeing is, as many of you know, close to our hearts at Maitri Studio. We encourage all of the teachers and therapists at Maitri to be aware of these issues and to be able to signpost students, friends and colleagues to help if they need it.
Mind Your Mood supports mental wellbeing across all campuses. Colin McKee, final year marketing student, knows how much it can help after he experienced stress, anxiety and panic attacks:
"Having a positive mental health campaign and workshops on campus is helping break down the stigma and encouraging students to access support"
Help us to raise funds for Mind Your Mood so UU can raise awareness and give life-saving advice to the more than 25,000 people across Northern Ireland (staff and students).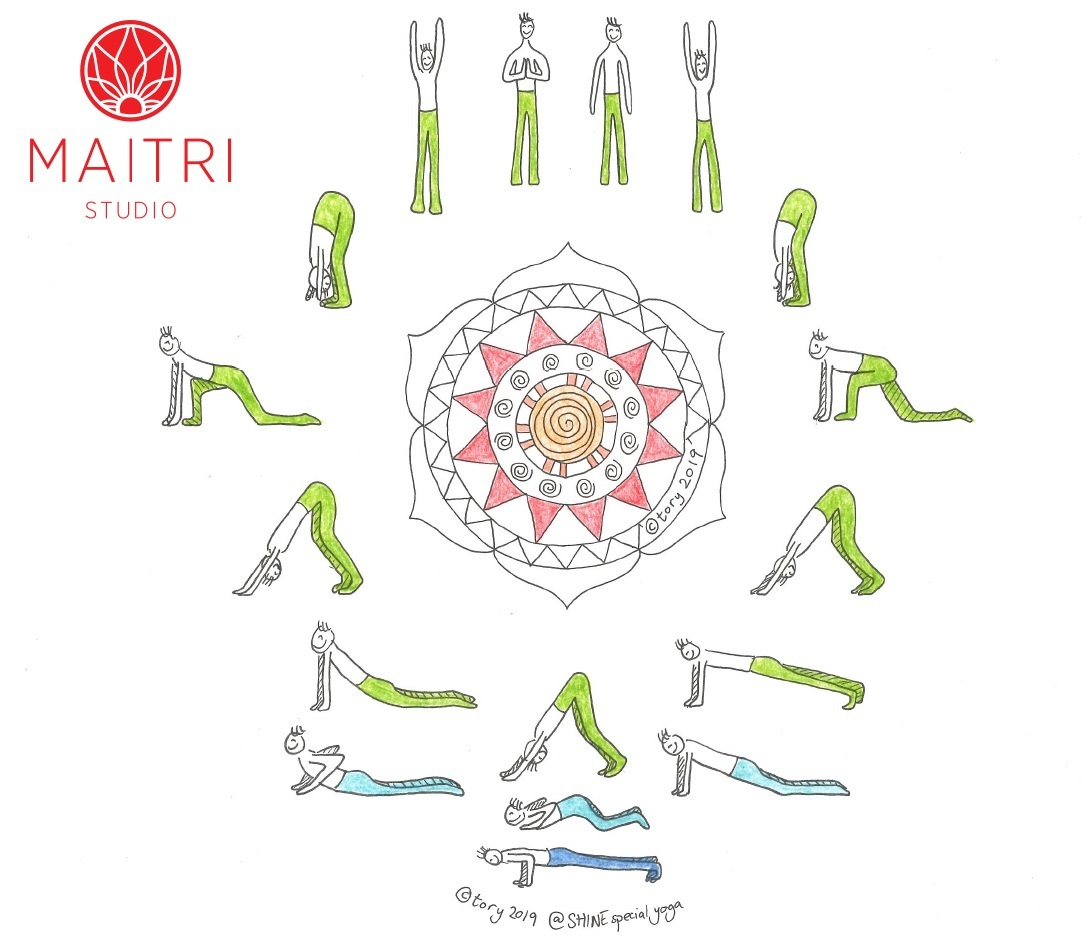 Mandala of standing sun salutation with modifications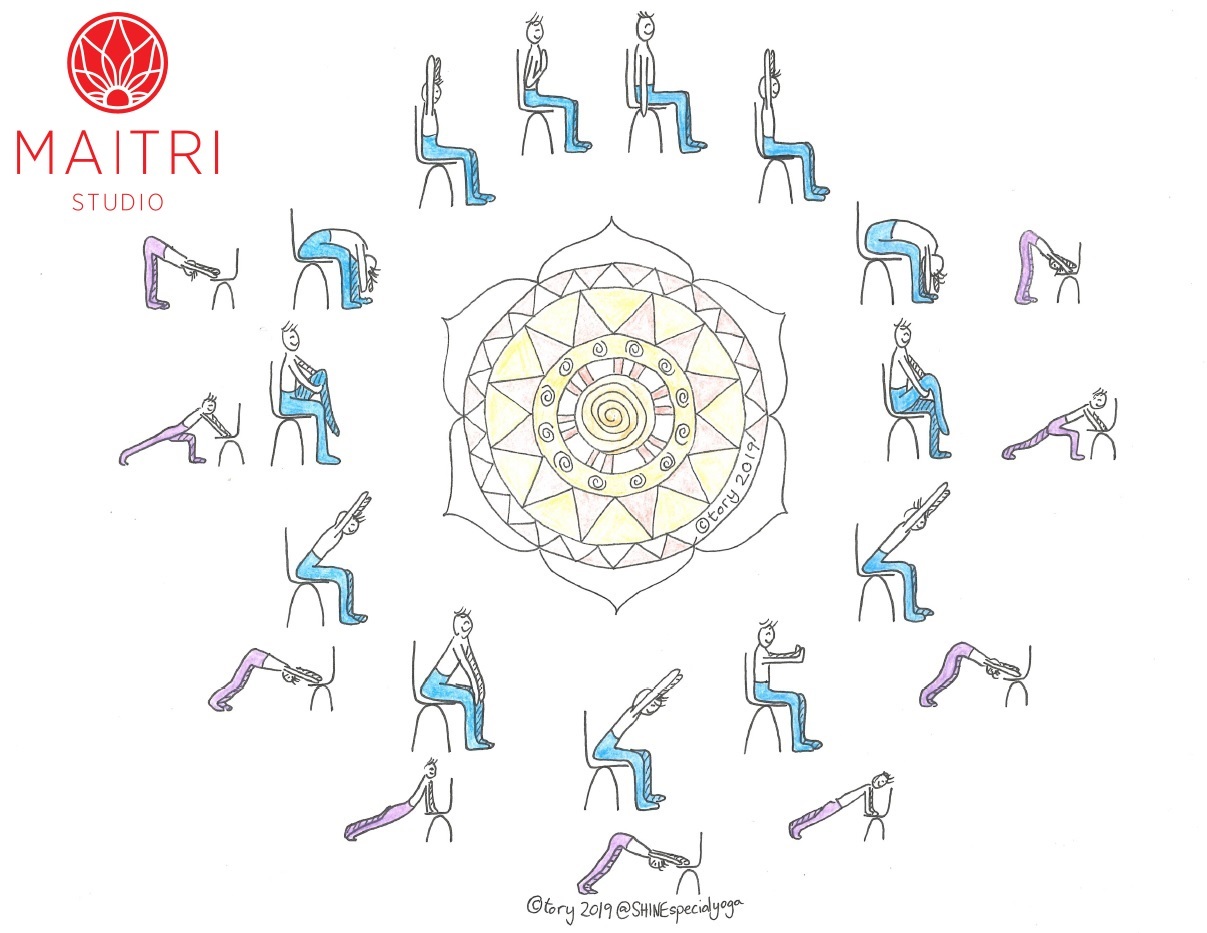 Mandala of chair-based sun salutation with modifications